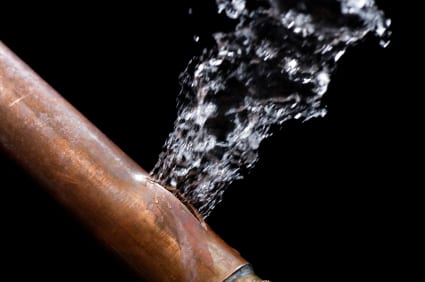 A New Jersey newspaper recently reported that a burst pipe led to flooding as well as a shorted-out electrical system at a Morristown library. The news story is just one of many articles recently reporting on burst pipes that led to flooding and a variety of other problems. While a pipe support system from Pipe Prop might not be able to prevent your pipes from bursting, a support system can most definitely help with preventing a power outage.
The Case of the Leaky Library
The newspaper reported that a head water pipe in an electrical closet had broken, leading to a flood of water that managed to flow into two other electrical closets in the library, all of which culminated into shorting out the electricity and a flooded basement. The article went on to state that progress was being made on the cleanup and that the library might be ready to reopen within a week's time.
As of yet, the true cause of the burst pipe has yet to be discovered, but chances are good that it was caused by the area's severe cold snap.
Progress Report
While a quality pipe support system from Pipe Prop can stand up to harsh weather conditions, un-insulated pipes aren't so lucky. The Morristown library's carpets might not have to be replaced, but some ceiling tiles will be. Patrons are still able to hold and, in some cases, pick up their books.
If you have a pipe support system that's insulated, consider getting a pipe support system for further protection. Contact Pipe Prop online or call us today at 1-888-590-0120. 
Source: Morris NewBee. "Burst Water Pipe Fries Library's Electrical System, Closing Building," January 13, 2014