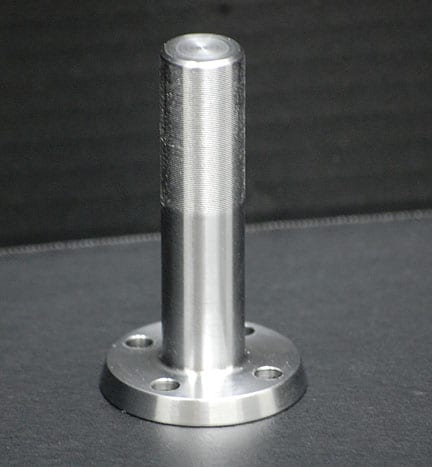 Pipe Prop, rooftop pipe support system has been approved for electrical conduit and also has an added steel insert to be used with the Miami-Dade NOA No.:13-0321.08 Expiration Date: 12/18/19. The MDA-HZI, will greatly increase the resistance against hurricane-force winds.
Available for purchase with the Pipe Prop support stands, the MDA-HZI steel insert is perfectly fitted into the Pipe Prop support stand, thereby providing an additional level of strength and virtual water tight seal, since the pre-drilled steel rod is firmly affixed to the roof with screws and then firmly attached to the pipe support stand. This steel insert is great commercial buildings in heavy storm-related areas where hurricane-force winds can be more common such as Florida and the eastern seaboard, having the added strength for electrical conduit or condensate drainage piping is a must for building managers and contractors.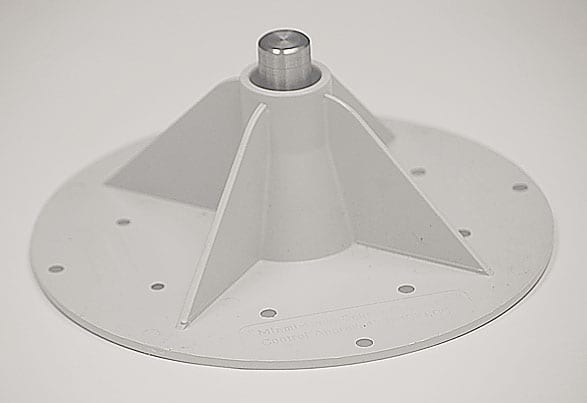 The easy installation simply adds an additional steel insert which screws directly into the roof top when installing the Pipe Prop stand. Once the 4 screws are set in place, simply apply approximately 5 ounces or 1/2 tube of the Miami-Dade Approved Adhesive to the bottom of the pipe stand and attach the pipe stand onto the pre-installed steel insert to form a secure bond to the rooftop.
Whether you are running a single electrical conduit or bridging with Unitstrut for multiple piping sizes including 1″ conduit to 1 1/2″ PVC as well as running condensation drain underneath, the new MDA-HZI steel insert gives you an extra rigid, wind-resistant bond to your rooftop pipe support system.
It's just one more reason why the Pipe Prop rooftop pipe support system is the choice for professional contractors and building owners across the country.