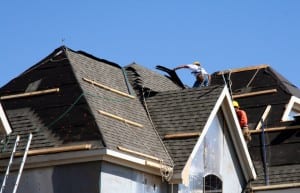 Safety is the number one priority when installing or repairing a roof. Any job that involves working at a height has greater potential for injury, and a fall from a roof or ladder can be deadly. On a pitched roof, the slope adds to the danger, while on a flat roof, pipes can present tripping hazards. Following tips for roofing safety and mounting pipes with supports from Pipe Prop can reduce the incidents of injury during roof repair.
Tips for Preventing Falls
Choose boots with soft soles to provide good traction on the roof.
Helmets can prevent a serious fall from turning deadly.
Don't work on a roof when it is wet.
Make sure that the area where you will be working is as free of clutter as possible.
Practice ladder safety.
Work Area Safety
When preparing for roof repair, ensure that the area is clean and organized, with danger areas such as power lines identified. On flat roofs, pipes often present a challenge to roofing safety and cause damage to roofs through shifting and debris collection. Mounting these pipes on supports rather than laying them flat against the roof can create a much safer situation while preserving the integrity of the roof.
Workplace injuries are preventable. Practice roofing safety by avoiding hazards and creating a safe work environment. The experts at Pipe Prop can help keep you protected by providing the supports to eliminate tripping hazards while keeping the roof free from leaks as well. Contact us today at (888) 590-0120 to design and implement a pipe support system.